Spirituality In Chronic Pain Management
Chronic pain is often misunderstood and untreated. In addition to the biological, psychological, and social impacts of chronic pain, a spiritual crisis frequently accompanies the condition.  This is a body mind-spirit problem that needs a multifaceted solution including addressing spirituality in pain management. Spiritual healing needs to be an effective complementary and alternative approach.
At A Healing Place we incorporate a strong spiritual component into our proprietary Addiction Free Pain Management® PLUS System. We believe people need to work on all areas of their lives: (1) Biological; (2) Psychological; (3) Social; and (4) Spiritual.  We see Spirituality as the glue the bonds the other three areas together.
Click here to learn more about our Addiction Free Pain Management® PLUS System
We know that many people have found spiritual interventions like the traditions of prayer and meditation to contribute to the easing of their suffering. Unfortunately, in our fast-paced world and our secular treatment modality, the spiritual component of chronic pain management does not get enough attention.
Another problem that blocks implementing spirituality into a chronic pain management plan is many people confusing religion with spirituality.  Although the terms religion and spirituality are sometimes seen as the same, they are actually separate concepts.  Religion is an organized faith system grounded in institutional standards, practices, and core beliefs. On the other hand spirituality is grounded in personal beliefs and practices that can be experienced with or without a formal religion.
What is Spirituality?
Miriam Webster Online Dictionary states: 1. something that in ecclesiastical law belongs to the church or to a cleric as such; 2. clergy; 3. sensitivity or attachment to religious values 4. the quality or state of being spiritual.
Your Dictionary.Com states: 1. spiritual character, quality, or nature; 2. religious devotion or piety; 3. the rights, jurisdiction, tithes, etc. belonging to the church or to an ecclesiastic; 4. the fact or state of being incorporeal
Wikipedia states there is no single definition for spirituality, but explains it like so: Surveys of the definition of the term, as used in scholarly research, show a broad range of definitions ranging from uni-dimensional definitions such as a personal belief in a supernatural realm to broader concepts such as a quest for an ultimate/sacred meaning, transcending the base/material aspects of life, and/or a sense of awe/wonderment and reverence toward the universe
Spirituality versus Religion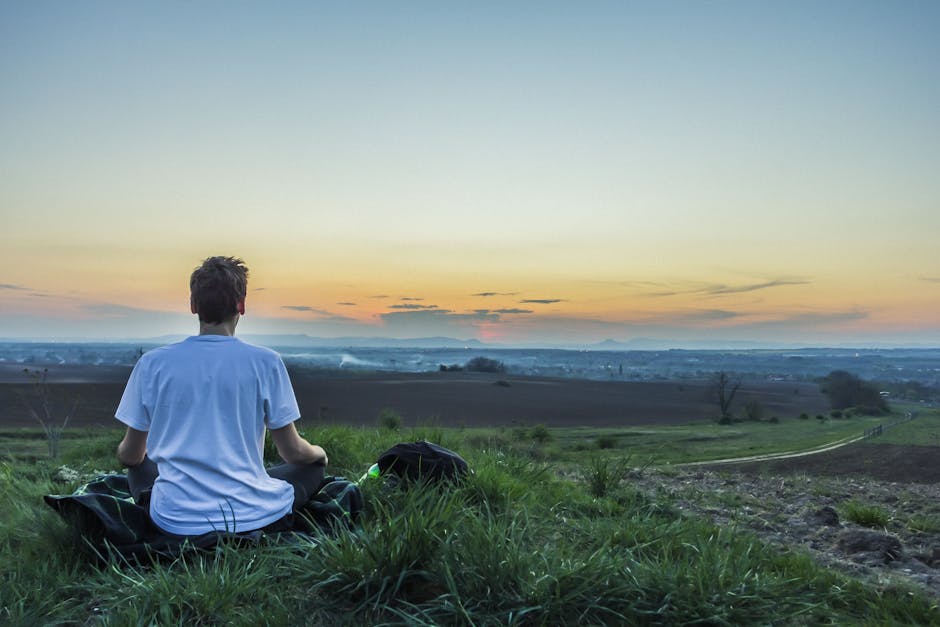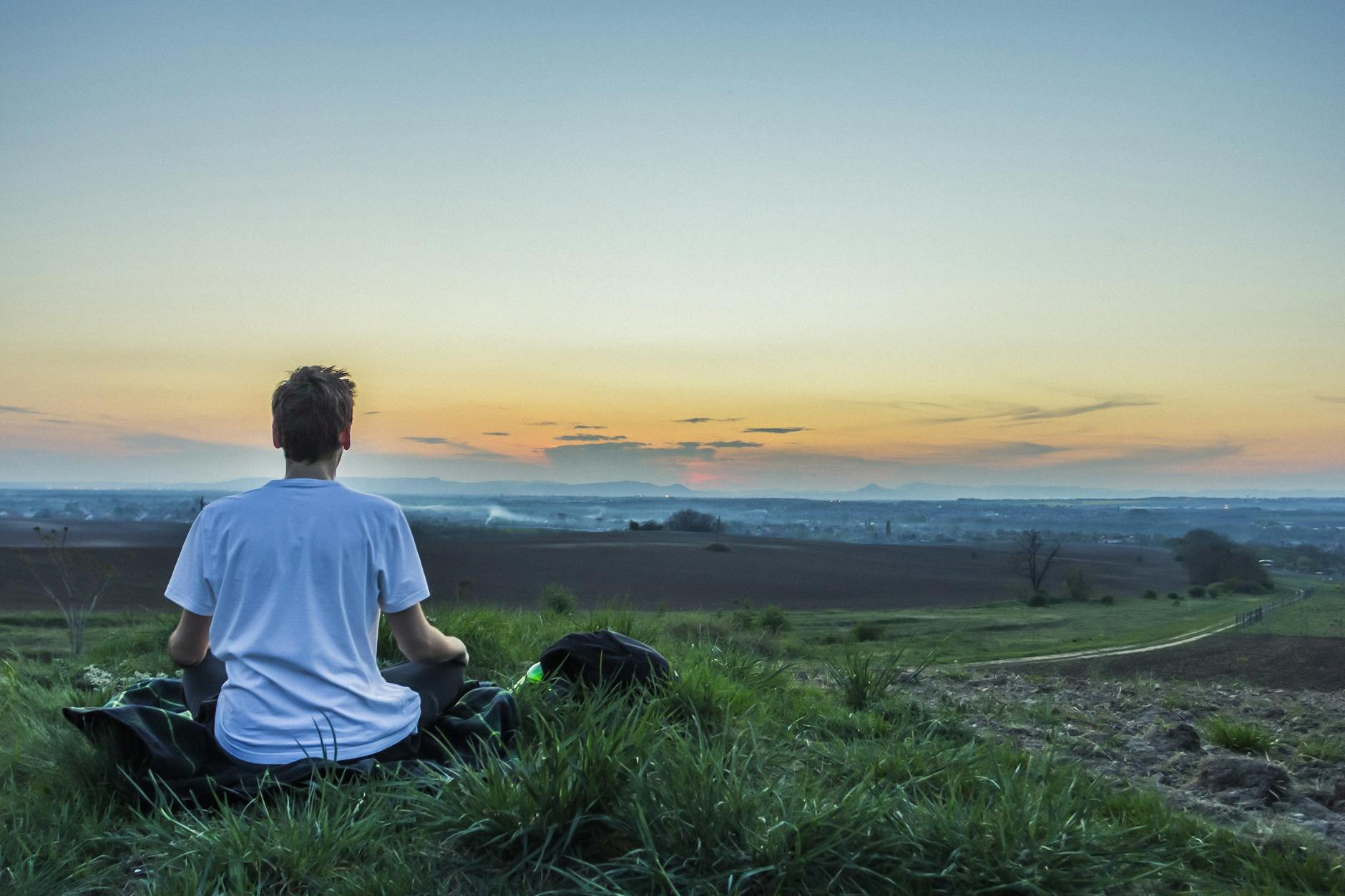 We have found it very important to have a discussion with patients about spirituality and effective chronic pain management, as a common understanding of terminology is essential. One concept that rings true for patients is a simple saying: "Religion prepares people for the next life while spirituality helps them live this life to their full potential." Many of my colleagues also recommend clarifying the difference between the terms "spirituality" and "religion." They advocate developing a broad-based definition of spirituality that encompasses religious and nonreligious perspectives.
Spirituality is a complex and multidimensional part of the human experience. It involves beliefs, perceptions, thinking, feeling, experiential and behavior aspects. The thinking or belief and perception aspects include the search for meaning, purpose and truth in life and the beliefs and values by which a person lives their life. The experiential and emotional aspects involve feelings of hope, love, connection, inner peace, comfort and support. The behavior aspects of spirituality involve the way a person externally demonstrates their individual spiritual beliefs and inner spiritual state.
We all know people who are very religious but lack true spirituality and others who demonstrate powerful spiritual principals that were not in any organized religion. However, many people find a deep spirituality through religion or through a personal relationship with the divine. Still others discover it through a connection to nature, music and the arts, through a set of values and principles or through a quest for scientific truth.
Spirituality and Pain Management
The role of Spirituality in chronic pain management is crucial because the pain is often associated with perceived endless, meaningless suffering and spirituality is a basic human phenomenon that allows the creation of a meaning and purpose in life.  A person's spiritual beliefs can influence their health beliefs and sense of well-being.  Spiritual issues related to the suffering of chronic pain can involve an interaction between emotions such as fear, guilt, anger, loss and despair. Unfortunately, this suffering may seem inseparable from physical pain and often influences the way pain is expressed.
Pain vs. Suffering
The psychological meaning that people assign to a physical pain signal will determine whether they simply feel pain (Ouch, this hurts!) or experience suffering (Because I hurt, something awful or terrible is happening!).  Although pain and suffering are often used interchangeably, there is an important distinction that needs to be made.  Pain is an unpleasant signal telling people that something is wrong with their body.  Suffering results from the meaning or interpretation the brain assigns to the pain signal.
Take our Pain vs. Suffering Quiz here.
The concept of spiritual pain requires healthcare providers to go beyond the bounds of traditional clinical treatments and be prepared to devote the time required to give supportive and understanding compassionate care.  It is crucial to address the spiritual aspects of pain in a multidimensional assessment.
Spirituality is an important, multidimensional aspect of being a human being.  This is difficult to fully understand or measure using the scientific method; yet convincing evidence in the medical literature supports its beneficial role in the practice of medicine. It will take many more years of study to understand exactly which aspects of spirituality hold the most benefit for health and well-being. The world's great wisdom traditions suggest that some of the most important aspects of spirituality lie in the sense of connection and inner strength, comfort, love and peace that individuals derive from their relationship with self, others, nature and the transcendent.
Spirituality at A Healing Place – The Estates
For many people spiritual healing can be an important component of a multifaceted treatment plan.  One goal of spiritual healing is to help patients improve well-being and quality of life, rather than to cure specific diseases or in this case eliminate pain. The spiritual healing component may include encouraging patients to use visualization, prayer and positive thinking.
As chronic pain impacts a person's body, mind and spirit the solution must address those domains.  At A Healing Place we know that it takes an integrated multidisciplinary approach that greatly benefits from including a spiritual healing component to the treatment process.
The ultimate goal of effective chronic pain management is to increase the individual's quality of life and levels of functioning in four domains—Biological; Psychological; Social; and Spiritual.  We have strategic interventions in each of the four areas and believe the Spiritual component will be the catalyst for many of our patients to move from merely surviving with their chronic pain to be thriving and enjoying a meaningful life full of hope, health and healing.
One of the questions we get asked most frequently about the spiritual component of our program is "Are you going to turn me into some meditative Buddhist?" And our answer is "Only if you would like us to!" We help guide our patients on their spiritual journey, whatever that may be. Some people long to reconnect with their identified God and religion, others are looking to separate from their past and find new spiritual purpose.
We emphasize the importance of spirituality in all levels of care offered at A Healing Place. For those individuals entering our Residential Treatment Program, they work weekly with our spiritual director Shannon Savage-Howie. She brings a most needed dimension to our treatment curriculum by creating a sacred space for patients to connect with deep questions, longings, and life experiences that invite meaningful soul searching and connection.