Your Summer Guide for Traveling with Chronic Pain
If you are living with chronic pain, the thought of a family vacation may feel more like a burden rather than a relaxing getaway. Many people living with chronic pain have found ways to intervene when pain flare-ups strike, but it's a different story when you're on the road or on a plane away from the comforts of home. Don't let your pain get in the way of enjoying summer plans. Here is your summer guide for traveling with chronic pain.
Pillows for Posture and Comfort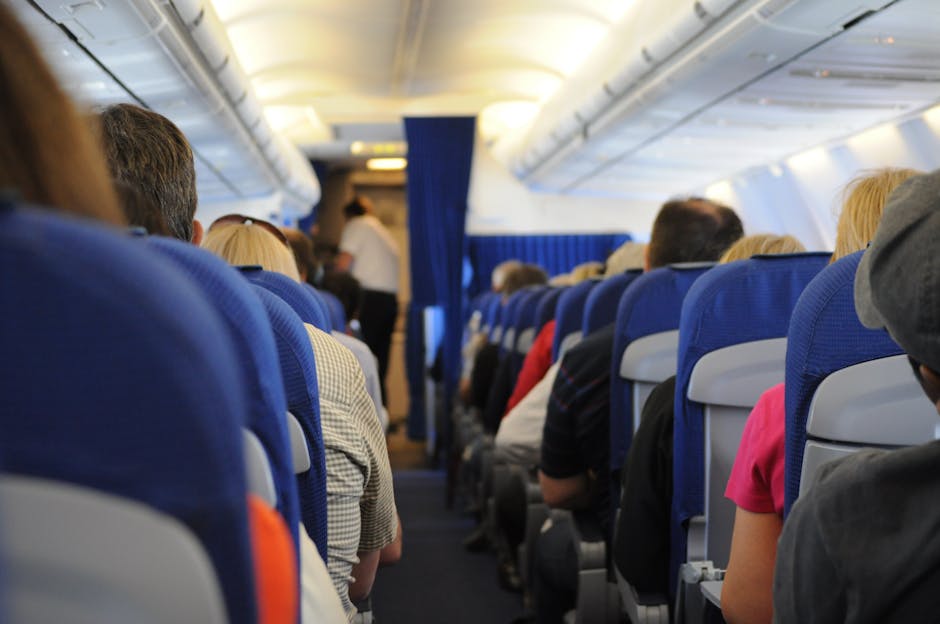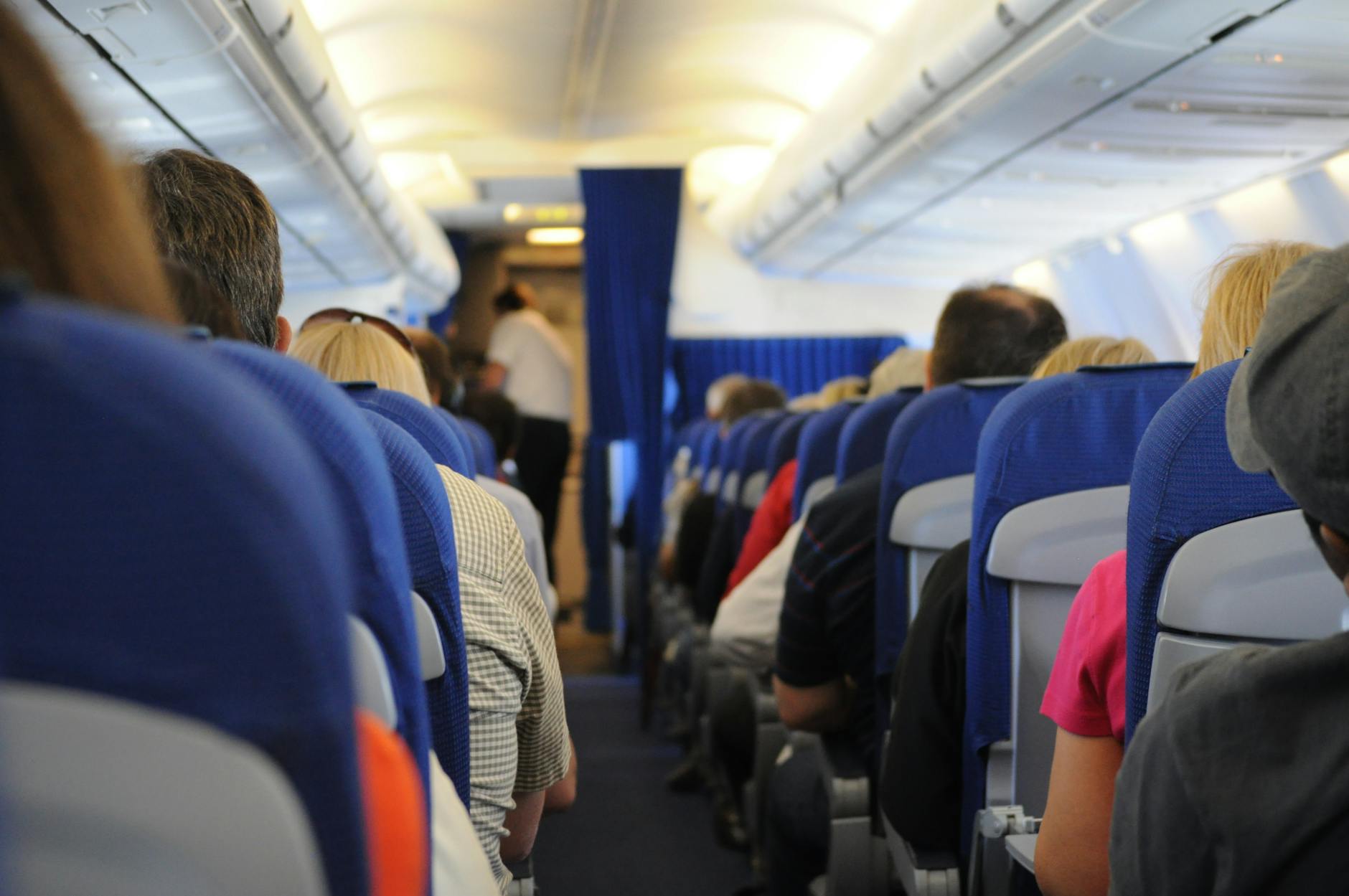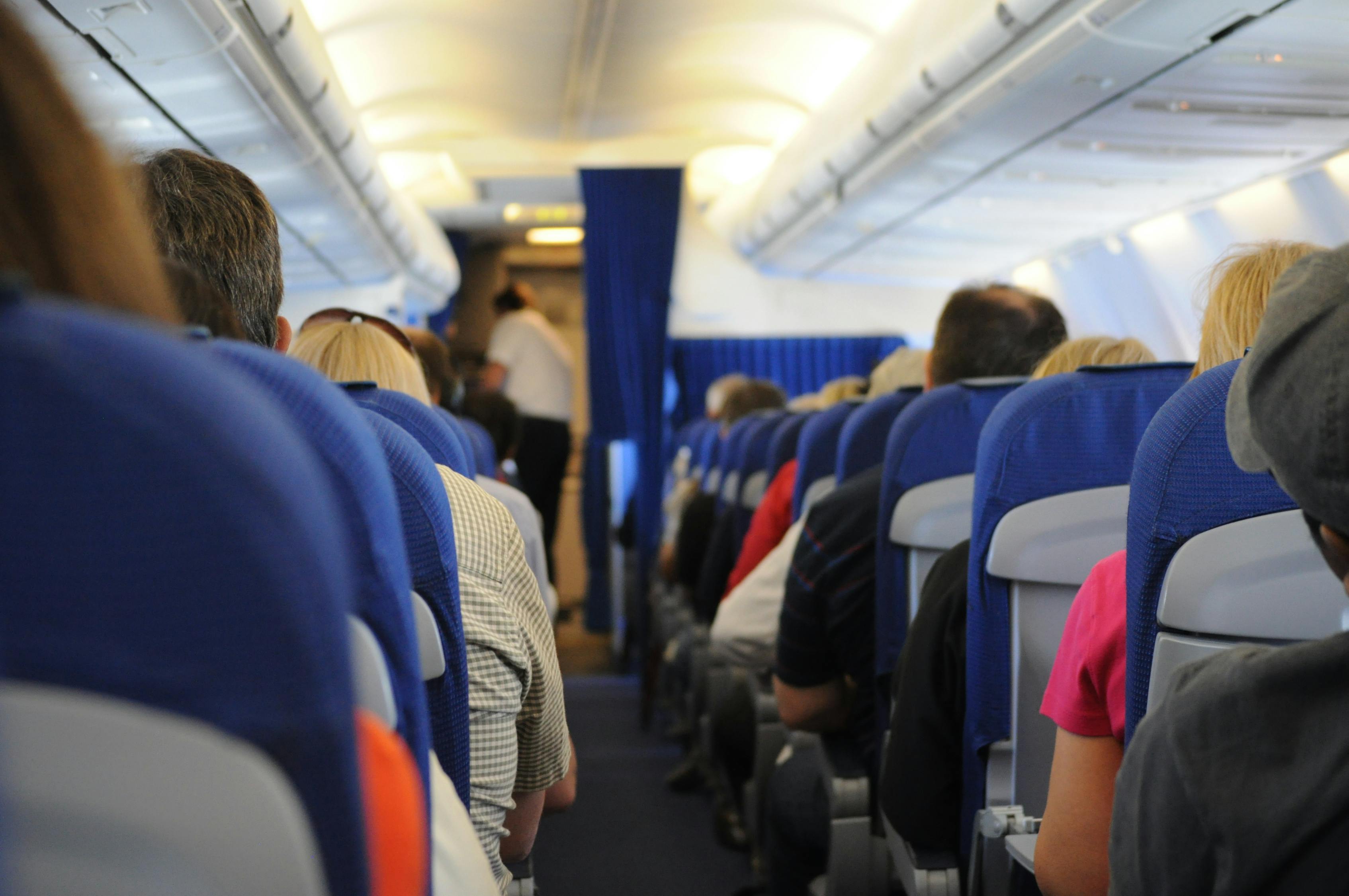 If you are going to be sitting for an extended period of time, don't forget your pillows! Pillows help provide you with optimal comfort and to encourage appropriate sitting posture. Standard travel neck pillows may not offer the best support if you have neck/shoulder/back issues. Fortunately, there are a wide variety of travel pillows available for purchase on Amazon.
Read the reviews and look for comments from people traveling with pain. Use the ctrl+F function to search keywords like "pain" or "posture" to filter through the comments. Find a pillow that looks like it will meet your needs, and try it out a few weeks prior to your trip. Use it in the comfort of your home while watching TV and decide if it meets your needs. If not, you will have enough time to send it back and find something more appropriate.
Now that your neck and head are taken care of, lets take care of that back! A soft down pillow can be rolled up and placed in a carry on without taking up too much space. These pillows are versatile and can be used to help soften whatever surface you are leaning on. It can also be rolled up or placed flat behind the back to encourage better posture. Proper comfort is essential when traveling with chronic pain!
Managing Your Medication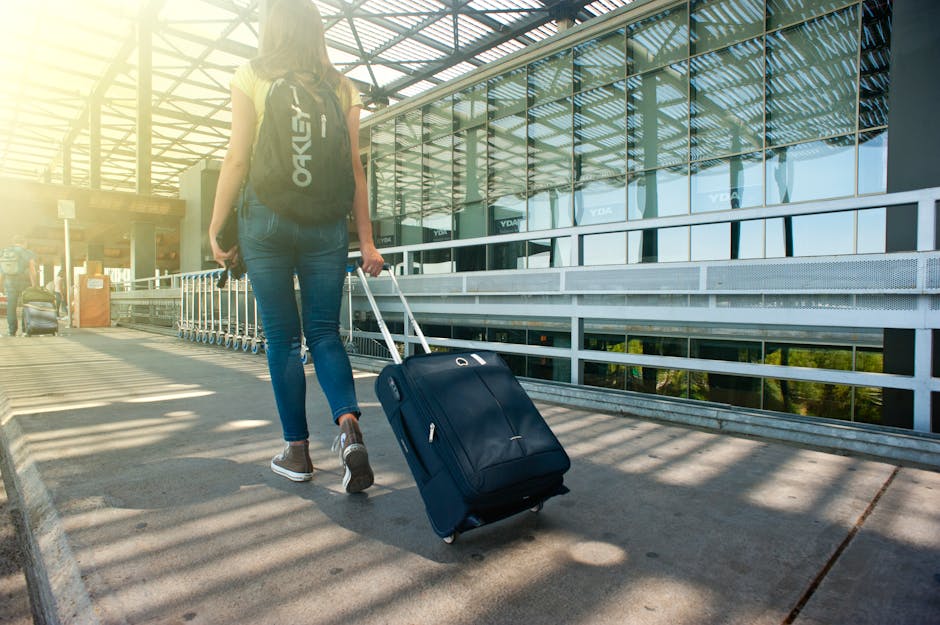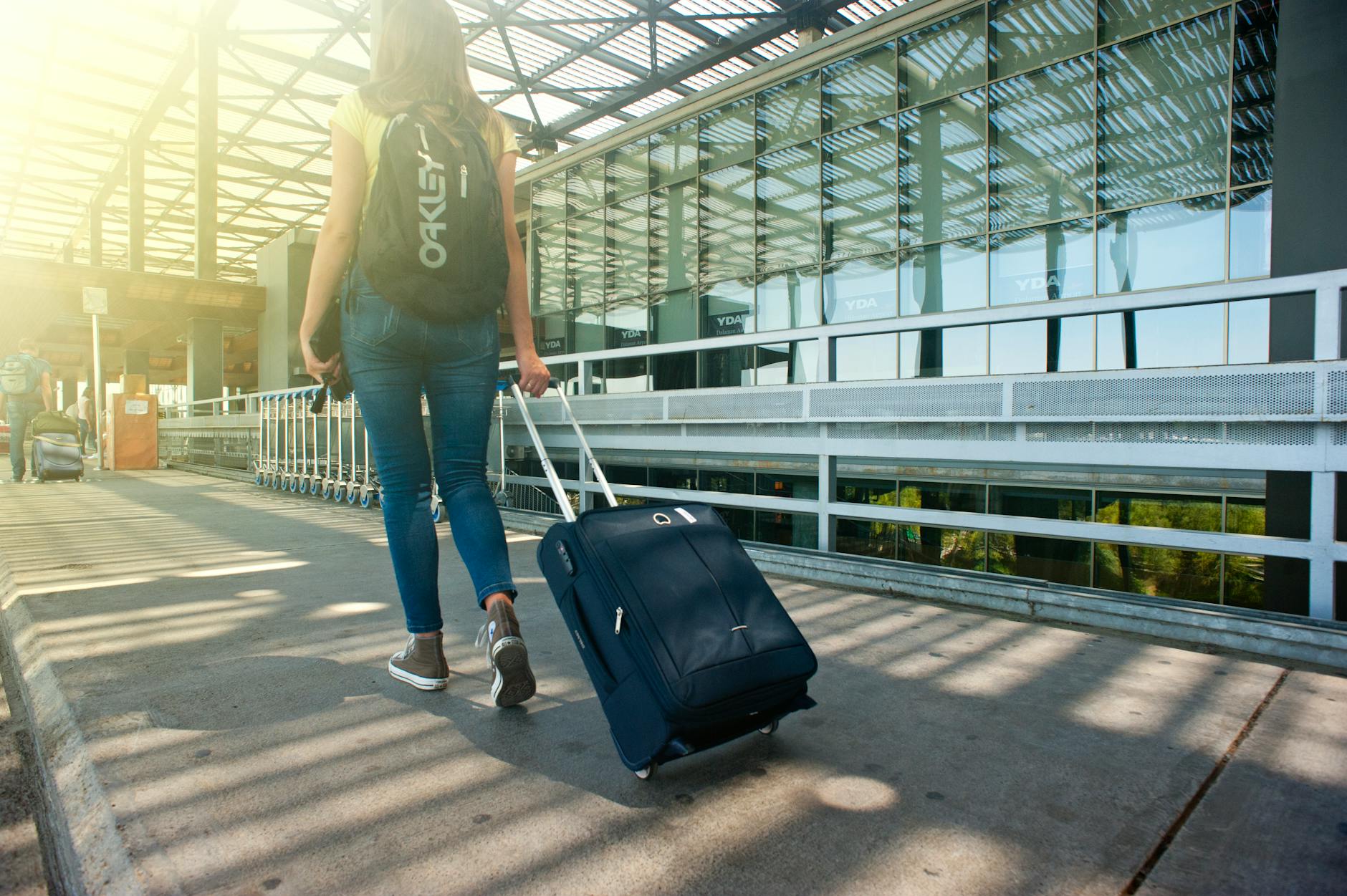 At least two weeks before your trip, take inventory of your medications and see what will need a refill, and what OTC medications you need to purchase. This includes your topical creams and patches! If one of your medications is running short, you should have plenty of time to request a refill, or meet with your doctor to have one requested.
You may be tempted to start organizing your weekly medication boxes in advance, but this could prove to be a major headache. TSA does not require travelers to have their medications in labeled prescription bottles; however, states have different regulations when it comes to personal medications. To save yourself from any time-consuming hassle, keep your prescribed medications in their labeled bottles.
Lastly, keep all of your medications with you in your carry-on luggage. Although it is not likely, luggage still gets lost, sent with the wrong plane, or left behind at the airport.
Movement and Circulation
If you are going to be sitting for extended periods of time, you're going to have to find creative ways to ensure proper blood circulation. First off, get yourself a few quality pairs of compression socks. Compression socks are specifically designed to apply pressure to your feet, ankles, and calves. This helps maintain proper blood flow and reduces inflammation and cramping. You can also engage muscles in your toes and feet with small exercises. Consider doing the alphabet with your toes or moving your feet to each word of a song.
If that isn't enough to get your blood flowing or you are looking for a more engaging activity, pack an exercise resistance band. Physical therapists love these tools because they are a portable, low impact solution for strength building. They are also versatile in the sense that they can be used to exercise upper and lower limbs.
If you are flying, keep a few things in mind. Book an aisle seat making it easier for you to get up and walk around without feeling as if you are disturbing others. Be sure to drink plenty of water! A trip to the restroom always serves as a great excuse to get up and walk around.
Tools to Manage Your Pain
A Healing Place – The Estates, we share tools and coping strategies with our patients to help them manage their suffering without medications. Some of these tools are small enough to use in the confines of a car or on a plane, and can be used to help manage a pain flair up.
Physical Pain
Depending on the relationship you have with your pain, you may have a favorite implement to help massage away inflammation or cramping. And if not, you came to the right place! Here are some great products to help take the pain out of summer travel.
First and foremost, find a handheld massaging tool that best meets your needs. There are a wide variety of different portable massage tools for specific areas of the body. Some of our favorites include the massage canes, muscle rollers, and massage balls. Each of these are relatively inexpensive, portable, and most importantly, versatile!
Muscle rollers are great for relieving tension in the lower to mid back. This handheld tool is small enough to fit in a carry on without taking up too much space.
Use a massage ball to relieve localized tension in the feet by placing it on the ground and rolling the arch of the foot over the ball.
Massage canes are the most versatile in terms of reaching different areas on the body. The unique design helps the user apply a significant amount of pressure to hard to reach areas. Certain models can also be disassembled to maximize portability.
For those traveling who struggle with nerve pain, consider purchasing a TENS/EMS unit. TENS stands for Transcutaneous Electrical Nerve Stimulation. Patches attach to the skin, and the unit delivers stimulating pulses across the skin and along nerve endings. You may find relief using a TENS unit if you suffer from acute or chronic pain, post-surgical pain, chronic discomfort, and arthritis. Many people find relief from the pain-free nerve stimulation, and most units can be used for 30 minutes to 2 hours.
You can also consider EMS which stands for Electrical Muscle Stimulator. This device has can be used if you suffer from muscle spasms, poor blood circulation, and muscle atrophy. Both EMS and TENS function similarly. If you are unable to find a TENS unit, or don't want to deal with the hassle of another electronic device, stock up on lidocaine patches. These patches can be used for a wide variety of pain conditions, and offer quick acting relief for up to two hours.
If you find relief from CBD products but are concerned about them being confiscated by TSA, don't fear! As long as your products contain exclusively CBD and is in a container compliant with TSA regulations, it shouldn't be an issue.
Psychological Suffering
Psychological suffering takes many forms for those living with chronic pain. For some, it is the anxiety of waiting for an inevitable pain flair-up to strike. For others, depression sets in as they struggle to escape negative thought patterns. It isn't uncommon to slip into these type of thought patterns, but it is important to keep in mind that your thoughts have the power influence your perception of pain.
There are many relaxation response techniques to help regulate one's mental health. When patients enter our Residential Treatment Program, they receive two devices that assist in this:
The first is a biofeedback monitor. Biofeedback is a modality that assists individuals in regulating their inadvertent physical and emotional responses to pain. The devices can be purchased online, but are the most effective once you have received training from a biofeedback therapist.
Click here to learn more about Biofeedback with our Biofeedback Specialist, Katie Goodman.
Secondly, we all know and appreciate the power of distraction when traveling! Music, movies, and Netflix are great, but take distraction to the next level with guided meditation and subliminal hypnotics. We provide our Residential patients with an MP3 player loaded with a variety of audio tracks that can be used for just this purpose. The five essential categories we use include Relieve Stress and Anxiety, Relaxation, Insomnia, Pain Relief, and Self Healing. You can find all these audio tracks and more for purchase at Potentials Unlimited.
Additional Reminders When Traveling With Chronic Pain
* Don't let a time zone change interfere with your medication schedule.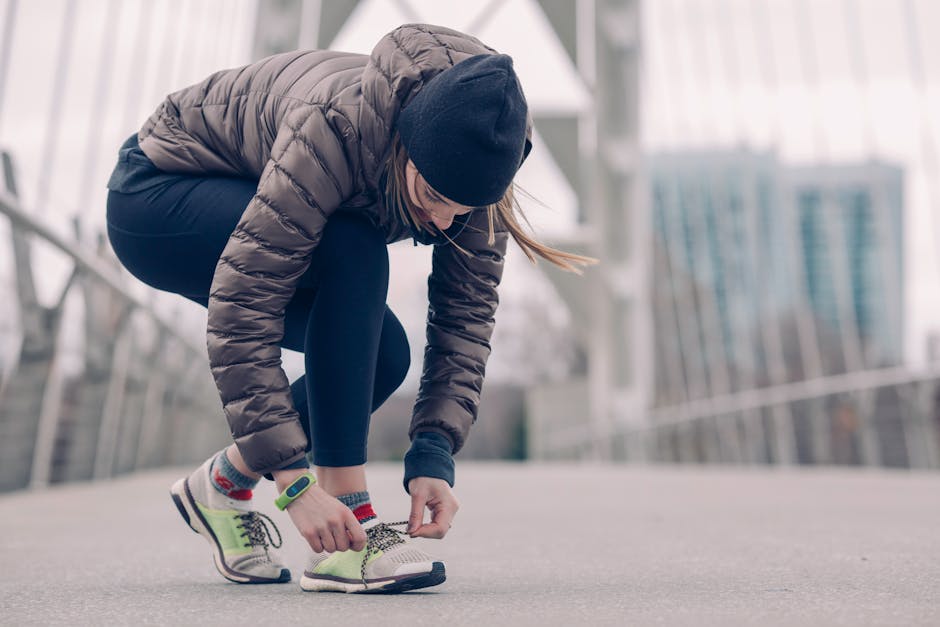 * Stay hydrated. Don't subject yourself to small overpriced water bottles once you get past security. Bring your favorite large water bottle with you, but be sure its empty when your passing through security. Once you are through, fill it up before boarding for your flight. Don't shy away from accepting small complimentary bottles of water, as you can use these to fill up your primary bottle.
* Protect your feet. Purchase a pair of comfortable and supportive walking shoes. Remember to massage and elevate your feet after a long day of walking.
* Consider how your diet may change depending on where you are visiting. At the beginning of treatment, our patients complete a dietary assessment and then we help them transition to an anti-inflammatory diet. Many of them notice they have more energy, reduced inflammation and consequently less pain. Be sure to set aside some room in your luggage for any snacks or meal replacement supplements that are easy on your stomach. Its great to have a backup plan when you are unsure if your stomach will negatively react.
Help for Chronic Pain, Addictive Behaviors, and Psychological Conditions
A Healing Place – The Estates is a triple diagnosis treatment program helping individuals stuck at the intersection of chronic pain, mental health disorders and opioids. Our multidisciplinary team of doctors, clinicians, service providers help people like you find healthy and sustainable options for chronic pain management. Our six bed private residential facility is uniquely designed for personalized treatment and individualized care.
We hope you enjoyed this article on traveling with chronic pain. Stay up to date with company announcements, program start dates, and news pertaining to chronic pain management by signing up for our newsletter.
Call today to see how we can help you or a loved one achieve freedom from suffering. It is our mission to help others find sustainable solutions for chronic pain management. The number to dial is 844-388-4100.